Hi
I just wanted to wish you the best this holiday season. So...
Happy Holidays!
Joyeuses Fêtes - French

Felices Fiestas - Spanish

Kales yortes - Greek

Mele Kalikimaka - Hawaiian

Buone Feste - Italian

Boas Festas - Portuguese
---
In Canada, and many countries in the world, we have a tradition of sending Christmas cards to our friends and family. Despite the advances in technology and email many people still send real Christmas cards made of paper and sent in the post (or snail mail).

This is the perfect opportunity to write a Christmas letter to tell all your friends and family what has happened to you and your immediate family throughout the year.

I haven't written my Christmas letter this year. Actually, if I do write a letter, it will be my first as a married woman. :)
Here is what it might look like:

Dear _________,

Another year has come and gone and what a year it has been. 2009 will hold a special place in my heart forever because it is when I married Paco. My husband!

It used to sound so strange to call him my husband (I was so used to calling him my boyfriend) but now (4 months later) I like how it sounds. It has a nice ring to it.

Lucky in love and also in terms of work. After some time without work (no one can escape the economic crisis forever) I was offered the position of "Online Masters Coordinator" for Pueblo Ingles and I accepted eagerly.

Now I work from my home office via web cam with some great people who live in Madrid (Hi Carmen!!!). I remember that I used to spend an hour in the Metro to get to work, when I lived in Madrid, and now I walk from my kitchen to my home office...maybe a 2 minute commute. I really am lucky. :)

Why am I lucky? Well...sure my commute is amazing, but the real reason why I am lucky is that I LOVE my job. I do not feel like I am working when I teach (when I write and mark exams might be a different story...haha). Do you love your job? I hope so.

Other than that, I am just happy that I have such a great family and wonderful friends. They really are the most important thing in my life.

All the best,

Diana
---
So there you go. A Christmas letter from me. :)
I wish you all the best in 2010 and I also hope that 2010 will allow me to create some more useful resources for you here at www.helping-you-learn-english.com.
What would you like Santa to add to the website?
"Santa" would like to make sure that she gets you exactly what you want for Christmas this year, but how will she know what to get you? You need to write her of course!
She needs you to write her a "WISH LIST" of all the things you would like to see here on the website in 2010.
Click here to write your wish list and send it strait to me...I mean SANTA!
Have a wonderful Holiday!
Cheers,
Diana Tower
Merry Christmas!
http://www.helping-you-learn-english.com
---
Popular Articles and Resources
How to Improve your English Reading Skills.
Discover your Motivation. Why are you learning English?
My English Course for Beginners.
Learn new vocabulary with music!
Learn English with Audio books!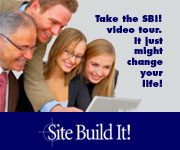 ----------------------------------------------
Follow me on twitter
http://twitter.com/Englishcoach
----------------------------------------------
Download my "Learn English Toolbar"
http://helpingyoulearnenglish.ourtoolbar.com/
----------------------------------------------
Learn how I built my website with SBI!
http://www.sitesell.com/EnglishCoach.html
----------------------------------------------